Sit!
From basic to comprehensive obedience, recall training and more
Dogs are individuals. If the dog cannot learn the way we teach, we must teach in a way the dog understands. Some dogs need help learning to use the bathroom outside, redirecting excessive barking, and coming when called. We teach in groups, some dogs learn better this way. We also teach one-on-one to help each dog succeed on their learning level.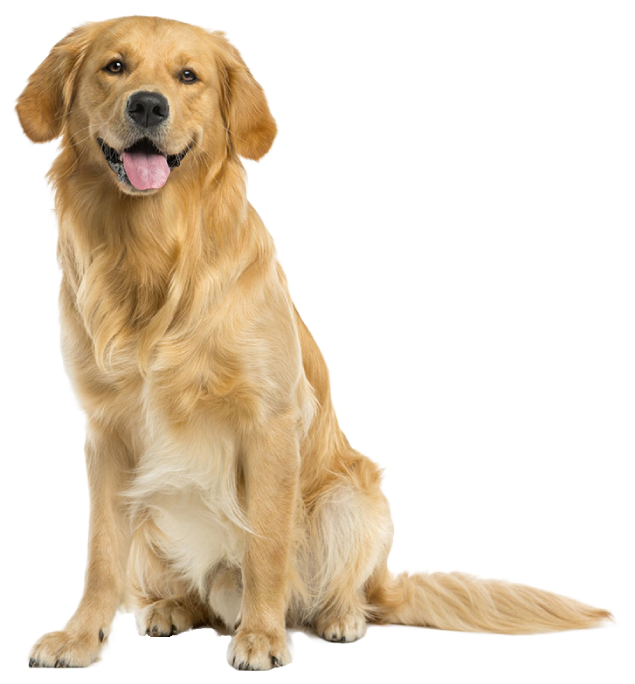 Stay
Dog boarding in large kennels or K9 cabins
for cozy, sanitized relaxation
ALL dogs sleep in large kennels or k9 cabins with elevated pet cots and comfy, sanitized bedding while soothing music quietly plays in the back ground. Skilled care givers are able to administer medication and special diets. Day school is included for Boarders, Day School Monday-Friday and supervised play on Saturday and Sunday. Additional charges if checked out after 9 am.
Play!
State of the art facility with obstacle training and playground for outdoors fun.
Help your dog move to the head of the pack by learning what's expected of his behavior in a human/k9 community. Top Dog's Doggy Day School is EXCLUSIVE because we provide a fun filled day packed with training games, fine tuning manners, hunting and searching games, climbing equipment, play time with their k9 friends
RATES SPECIALIZED PLAY RESERVE NOW
Full service bath, trimming and styling dog grooming in Hillsborough
Bathing your pet can be a stressful job and may leave you completely exhausted. Instead take a break from grooming your pup and let the experts at Top Dog Training & Resort do the job. Our team will deal with all the cleaning work with ease.
Car Ride!
We offer shuttle service through-out the Triangle. Let us do the driving, door to door K-9 pick-up and delivery service
Wherever you are located in the Triangle, Top Dog Training and Resort will assist coordinating all of your dog's travel arrangements. Customer satisfaction is our #1 goal so we treat your dog like a VIP. Our reliable and prompt service, reasonable rates and courteous drivers are only a few reasons that make Top Dog Training and Resort shuttle service North Carolina's finest.
WE ARE TOP DOG
A family-owned school, training/fitness center, spa
and boarding resort for dogs
Welcome to Top Dog Training and Resort. Come join us at our exclusive day school and resort. Top Dog will provide structured and challenging activities monitored by trained professionals to keep the dogs focused on the activity. The skills they learn at school will also transition to their home life. For dogs that need extra training, we provide in-board training, and the dog will reside at the facility for three weeks as the trainers work with him/her daily.
We can see incredible improvement in our pup's behavior after 3 days of boarding. Well worth the price. Such a nice feeling to go on vacation and know your pup is well cared for. The fact that his behavior drastically improved is icing on the cake.
Sherry Stewart
I highly recommend! This is a wonderful place with wonderful staff! The lady at the front desk (Savannah, I believe) went above and beyond to make my daughter feel better about us boarding our dog there for a weekend. We have also used their doggie daycare and we are very satisfied! There are many other boarding places that are much closer to me, but I choose to drive 40 minutes out of my way just so that I can take my dog to Top Dog Resort. It's that great!!
Heather Holdren
Top Dog is AMAZING!! We sent our puppy there for their 3-week boarding program and saw so much improvement that we sent him back for recall training. Ashley, Garrett and all of the trainers are the greatest! Yukon can't wait to see you all back for day school soon!
Kylie Brockenfelt
Love these guys. I have a sassy male Great Pyrenees and he seems to love his boarding visits. Staff is nice and seem to know what they are doing. I love being able to see pics of my boy and getting reports on his behavior when we are away.
Jeffrey Allred
Our Labradoodle completed the three-week boarding program. Millie is 8 months old, quite "independent," and high-energy. We were not having any success training her on our own and needed help. I have been so pleased and impressed with the care, concern, and high level of professionalism of everyone involved. They are both high-tech and high-touch – the website is great and everything is integrated making it super easy. The daily report cards and Facebook posts were informative, reassuring, and fun to watch. The facility itself is well-kept and well-equipped to keep the dogs engaged, happy, and safe. They did a great job training Millie and have spent a lot of time and support "training" us to continue what they started. It was totally obvious that Garrett knows what he is doing and that he genuinely cares about Millie and us. Highly recommend!
Minda Brooks
Very satisfied with the care and services our dogs received while they were boarded. Appreciated the daily updates and pictures.
Marie Scott
I was referred to Top Dog by a friend last year when I adopted a high-medical needs dog. My dog absolutely loved day school, and the staff at Top Dog took excellent care of him – from administering his medications to making sure he was safe. After his passing, I adopted another dog and brought him to Top Dog. We are also learning that he be prone to seizures, and the staff at Top Dog have been absolutely wonderful. The owner kept a close eye on our dog until we we able to pick him up after he had one recently. I feel completely comfortable with Top Dog, and highly recommend them for day school and boarding. See below for photos of very happy dogs!
Rebecca Dalton
We just got our pup back after her 4 week boarding school stay and she is the same energetic pup but with great manners!! I have a two year old daughter and four year old son and my puppy quickly began to outweigh them and was guilty of jumping on them, biting (playing but hurting), and furniture climbing (including tables and counters). Additionally she was awful on a leash. I was so stressed out by the time I dropped my pup off on her first day with Top Dog. Top Dog was incredible with communication. There were daily update videos and pictures as well as report cards. On my pups first day home, she has not attempted to climb on any counters or jump on me and my kids. Her leash training has improved so much that I took both kids and the pup to the park today with confidence! I now have the confidence to continue to maintain and further her training and learning. Thank you to Top Dog!!
Rebecca Atkinson
LOVE LOVE LOVEEEEE Top Dog!!! They take such great care of my Topiee and every staff member treats her and praises her as if she was their own puppy. Ive been boarding and taking topiee to day school since topiee was about 4/5 months, maybe less, and she has been loved ever since! Top dog was such a blessing to find. They are super understanding and flexible. just all around an amazing place. And i love the pictures. I mean does her face look like an unhappy pupper?
Alaijah Ward