Jennie Fuller
President/ Head Trainer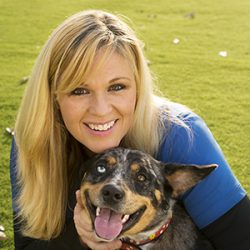 In September 2005, Jennie Fuller became a certified Police K9 Instructor and Professional Obedience Trainer. This certificate includes, professional obedience and behavior modification, police patrol, narcotics and explosives detection, man trailing and SAR.
She personally trained and handled k9 Massima (German Shepherd) for man trailing/SAR.
They completed 40 hours of trailing/tracking/cadaver/ and air scenting at an EMS work shop in Virginia.
They also trained with the REDS SAR team located in Garner.
Jennie personally trained and handled Belgian Malinois, k9 Lester, for narcotics detection.
She is a certified CGC evaluator.
Her dog, Bogie, (Boxer/Pit) is a certified CGC that's currently training for his NW1 title.
Jennie is also a member of the Association of Pet Dog Trainers
Fostered for Independent Animal Rescue, and the Australian Shepherd Rescue. *Peoples love and awareness of their dogs' need for structure and exercise has allowed Jennie to follow her passion of training dogs and educating the community.
Personally trains and handles K9 Chesni and K9 Lapua in Man Trailing.
Steve Clevenger
Kennel Manager
Born in Newark, Ohio
Joined the Marine Corp in 1993
While in the Corp he received the National Defense Medal, The Good Conduct Medal, and the Navy and Marine Corps Achievement Medal
He was a Firearms Instructor
Member of the Nuclear Weapons Team
In 1998 he became a Correctional Officer in which he supervised State Inmates and worked as an Officer-in Charge supervising staff and inmates.
He was an Unarmed Self-Defense Instructor
Maintenance Officer
In 2013 Steve started his own Furniture Restoration business
He noticed Top Dog open just a few doors down from where he lives and had to apply because he loves dogs. Steve has been an invaluable part of the Top Dog Team since April 2016.
John Black

Transportation Manager
Ashley Eisenbuchner
Boarding School/Private Lessons Trainer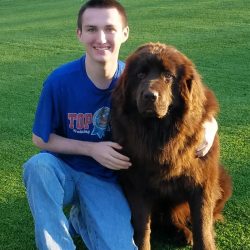 River Newcomer
Kennel Technician
Stephanie Adams
Trainer/Kennel Technician
Dominique Jacobs
Day School Trainer
Christian Shreeman
Day School Trainer
Cassandra Norris-Day
School Trainer
Zaire Johnson
Kennel Tech/ Assistant Day School Trainer
Allie Woods
Customer Service Representative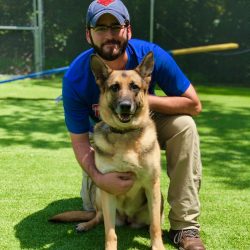 Garrett Dalfrey
Day School Trainer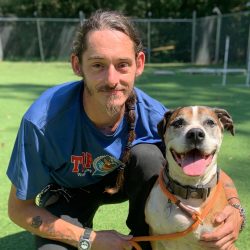 Billy Jo Palmer
Day School Trainer/Kennel Tech
Stephanie Nolte
Receptionist/ Day School Trainer/Kennel Tech
Harry Frazier
Kennel Tech
Aaron Frazier
Kennel Tech
Lucy Frazier
Receptionist
Jack Holleman
Day School Trainer/ Kennel Tech