DOG BOARDING IN CHAPEL HILL, NC
Discovering a reliable boarding facility for pets has become a challenging job for most dog owners. Pets entrusted to unprofessional kennel techs often fall sick or sometimes escape before their boarding term ends.
To avoid all this hassle, we offer you exceptional dog boarding Chapel Hill services at Top Dog Training and Resort to make sure your dog gets a playful and vacation-like experience. Best part is that our dog daycare services are available overnight too.
We have our own resort furnished with all the necessary items, specialized trainers, knowledgeable caretakers and cushioned kennels. We also arrange challenging and structured activities for your pets under the supervision of a trained professional.
Boarding Rates in General Indoor-Outdoor Suites:
We offer you a number of distinct packages concerning dog boarding in Chapel Hill. You can choose the one according to your needs.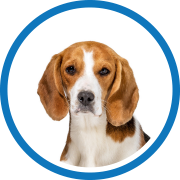 K9 Cabins – Per Night, Per Dog
(Dogs Less Than 40 lbs)
1 dog…$44
2 or more dogs…$40
10 or more nights…$40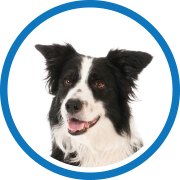 Standard Kennel – Per night, Per Dog
1 dog…$45
2 or more dogs…$41
10 or more nights…$41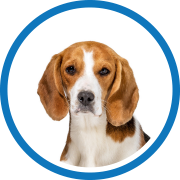 Luxury Suites – Per Night, Per Dog
1 dog…$50
2 or more dogs…$45
10 or more nights…$45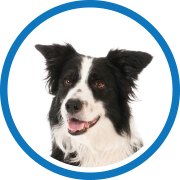 Penthouse – Per Night
1 dog…$55
2 or more dogs …$52
10 or more nights…$50
Note: We can also customize our packages to suit your requirements. Also, you'll be charged extra if you check out after 9 AM.
If you still have a pricing query, you can give us a call at – 919-423-8954.
Why Choose Us?
Our team of knowledgeable kennel technicians will do everything to make your pet comfortable. Your pet will receive a safe and secure environment to live in. Have a look at what makes us the providers of the best of dog boarding in Chapel Hill:
Trained Professionals
For dogs that need special training, we have Monday to Friday schooling services, which are operated by our trained professionals who are extensively skilled in dealing with dog behavior. They train your dog to respond instantly to the basic commands.
Comfortable Chapel Hill Kennel
We also have a sanitation staff that takes care of keeping the indoor kennels clean and hygienic for the pets. Usually, they clean the kennels during the play hours to avoid inconvenience to the pets. Their main aim is to ensure a clean and comfortable sleeping environment.
Night Shift
Unlike other dog boarding schools, we do not neglect your pet's safety during the night. Our staff works on a shift basis. So, once you leave your pet with us, you can rest assured that he is receiving a comfortable boarding experience day and night.
Surveillance Service
We have surveillance cameras installed inside the resort for the security of your pets which help us monitor all your pet's actions 24 hours a day and 7 days a week. So, you don't need to worry about your pet getting into fights with other pets or escaping the boarding school during their stay.
Additional facilities You Will Get Here:
Grooming Services
Pick-up and drop-off service
Day School Training
In-board Training Facility
Are You Ready To Shed off Your Pet Care Burden?
Contact us to schedule a dog boarding in Chapel Hill