Dog Day School Chapel Hill NC
Where We Transform the Behavior Pattern and Personality of Your Dog with Love, Care, and Patience! We know that you want your dog to be the most obedient, well-behaved, and decent pet ever – so do we! That's why we have a dog day school in Chapel Hill, NC that caters to dogs of all sizes and breeds!
Our team knows how to treat your pet with love, care, and compassion, guaranteeing to meet all its needs at all times! We have a comfortable setting where your dog can eat and drink to its heart content, and nap after an exhausting day of play ever so peacefully! Our professional trainers will train your pet both on and off-leash to ensure that you come home to a well-behaved pet!
Here's a quick look into our services:
An 1800 Sq. Foot State-Of-The-Art Facility
Whether you want us to take care of your dog while you're away or get him trained, our Doggy Day Care will satisfy you and your dog every time.
100% Certified Trainers
Our trainers and caregivers are not just passionate about dogs, they are professionally certified too! We will go the extra mile to teach positive behaviors into your furry friends and provide them with the utmost care and attention.
Comprehensive Training for Your Dogs At Dog Day Care Chapel Hill:

Dogs learn to play with others and improve their social skills.
The training helps curb destructive behaviors like excessive barking, digging and chewing.
Dogs enjoy a variety of exercises that are customized for their skill, temperament, and size.
Clients receive a detailed report every week on what the dogs learned along with homework and recommendations. This helps achieve success and confidence at both ends of the leash.
Reliable Shuttle Service
We don't want you to go through the hassle of commuting!
Our door-to-door shuttle service will pick your dog up from your doorstep and drop it right there after some crazy grooming lessons.
Shuttle Hours
Monday – Friday
7:00 am – 8:30 am

12:00 pm – 1:00 pm

4:30 pm – 6:30 pm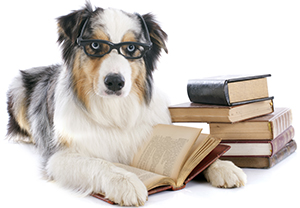 TUITION
Our office is closed on the following holidays:
Easter Day
July 4th
Thanksgiving Day
Christmas Day
New Year's Day
Day School is FREE with the price of boarding. Pick up must be before 9:00 am. If you pick up after 9:00 am additional charges will apply. Please refer to prices below.
½ Day School – $18 per dog

Full Day School – $35 per dog
($45 for an additional night of boarding)
Full Day School- $34 – 2 or more dogs
Schedule your dog's day school here. If you're new to Top Dog, you will need to register here first.
Dog of the month wins – 1 FREE day of school
Dog of the year wins – 1 FREE week of school and a Top Dog t-shirt
Every referral that uses our services= 1 FREE night of Boarding
DAY SCHOOL SCHEDULE
Monday-Friday
7:00-8:00 am drop off
4:00-7:00 pm pick up
FULL DAY
(5-8 HOURS)
1/2 DAY
(4 HOURS OR LESS)
Socialization- learns how to play nicely with other dogs their size and temperatment
yes
yes
Engages with trainers to learn basic manners in small group setting
yes
yes
Daily Report Card
yes
yes
Pictures Posted on Facebook
Price
$35
$18