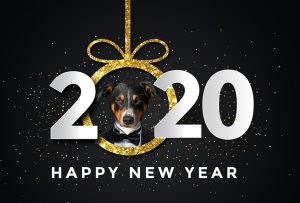 How to Deal With Your Dog During New Year's Eve Fireworks

The annual New Year's festivities are a great and fun time for most people. However, this event has evidently proven to be pretty stressful for dogs. With all the loud noises, fireworks and laughter, your dog may start feeling restless and anxious.
If you're already dreading New Year's Eve festivities because of your dog's restlessness, don't fret too much as you can always drop off your dog at the dog daycare Chapel Hill. Here are a few tips to help your dog remain calm and composed during the festivities.
Divert Your Dog with Calming Sounds
Noise can be pretty stressful for any dog, which makes New Year's Eve a pretty big challenge for dog owners. Fireworks often go out at various times during the evening. The best way to keep your dog calm is to distract it with calming noises. For instance, calm music is said to relieve pet anxiety.
You can also turn on the TV or radio and play things your dog likes to listen to at a volume that's higher than usual to cover the sound of the fireworks.
Give Your Dog Something Else to Concentrate on
You can also engage your dog in some activities so that it remains calm during the fireworks. You can offer it some cool chew toys and play games with it. This can really go a long way in keeping your canine companion calm since it'll be more bothered by the noises if it has nothing else to do. You can also take your pet out for a walk to tire it out before the festivities commence.
Drop Your Pet at the Dog Boarding Chapel Hill NC located in Hillsborough
Oftentimes, firework displays and other popular events happening nearby are publicized in advance. If you're aware that your dog gets stressed out by these things, you should plan for them accordingly to avoid any troubles. You can send your dog to a Chapel Hill pet resort or the doggy daycare in Durham for the night so that your pet doesn't stress out.
If the New Year's Eve party is at your home, you can drop off your pet at a Chapel Hill kennel for the night after spending the day with your dog or send it for dog grooming in Durham, NC, for the duration of the party.
Keep Your Home Calm
Honestly, it's better to avoid having any New Year's festivities at your place altogether. Since this might elicit a negative reaction from your pet, it's just better to avoid inviting any friends or family over. In case you can't avoid doing that, set up a quiet and calm room where your dog can relax when it wants to.